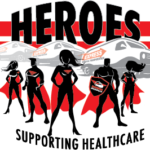 COVID-19 PATIENT TRANSPORTATION
An isolated portion of our transportation FLEET & DRIVERS have been designated to exclusively transport passengers with COVID-19 related needs.
Express Medical Transportation understands that it is in the best interest of our community that COVID-19 patients have transportation to where specific healthcare and capacity are available. For this reason, we have dedicated a portion of our fleet to be used exclusive for coronavirus patient transportation.
We closely follow the US Centers for Disease Control and Prevention (CDC) guidelines and recommendations to help prevent the spread of COVID-19 in our transportation trips. In doing so we have implemented safety protocols and cleaning efforts to expand the wellbeing of our drivers and patients.
To schedule a COVID-19 transport,
call (816) 582-3456